A dream beach
Es Pujols is a small village in Formentera, located in the Levante area. It is the tourist centre of the island par excellence, with a very lively atmosphere thriving both day and night. However, this fact does not alter the intrinsic calmness fluttering about Formentera.
The municipality comprises 2 kilometres of coastline benefiting of great natural beauty. Its white sand beaches and clear waters do take you directly to paradise. The posidonia latent at the bottom of the Mediterranean Sea, especially between Ibiza and Formentera, is the aquatic plant in charge of bringing the first-class quality and the striking colour to these waters.
Here, you will find everything you are looking for during your holidays, from shops, restaurants, pubs and clubs, to accommodation, car rentals or just the perfect beach.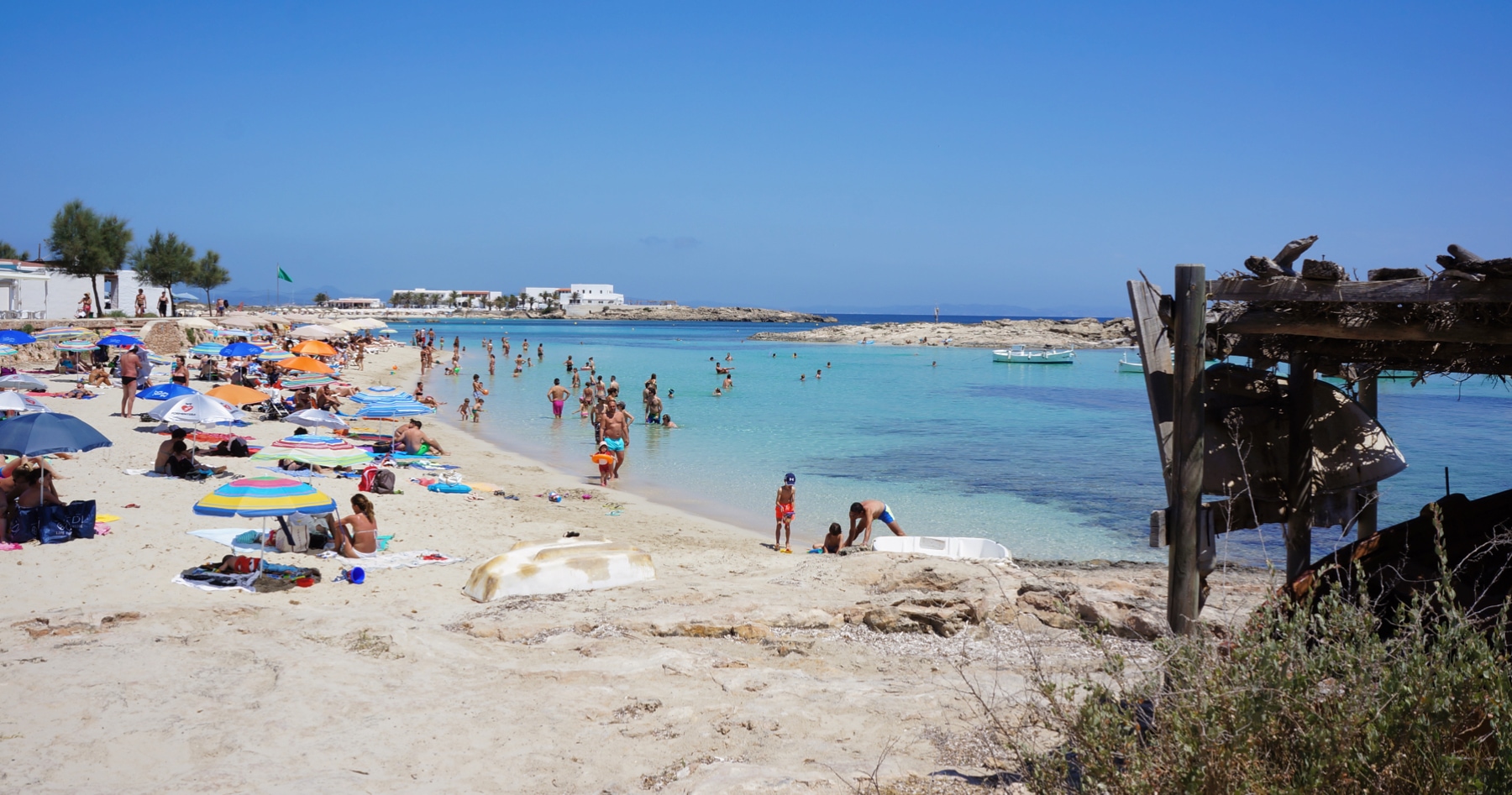 How to get there
Es Pujols is located 7 km from the port of La Savina (about 10 minutes by car). 
What to see
Pedestrian Promenade
Taking a walk along the pedestrian promenade in this town is undoubtedly something every visitor should do. You can run into adorable small shops, buzzing cafés, charismatic craft markets and the most picturesque places in Es Pujols. As a matter of fact, the Formentera Catwalk fashion show takes place here.
Shops
Es Pujols is a great place for shopping, as there are many small shops where to find beach products such as beach wraps, swimsuits, scarves or shawls and other more traditional handmade products. Go in and explore to find all the local products available here. We highly recommend it!
Markets and street markets
There are different markets open on the promenade during the year, but you will find the most during summertime. Taking home with you a souvenir from this small Balearic town is a fantastic way of remembering it forever. Also here, you will find a hippy market every summer afternoon selling handmade products.
Beaches
Even though Es Pujols beach is considered an urban beach, we are glad to say that it is preserved in an almost virginal state. The seafront promenade is the only thing separating it from the urban centre. One of the most frequented beaches in the area, it has security and is adapted for disabled visitors.
Walk to the end of the promenade and unwrap the small coves where fishermen keep their boats, capturing with great beauty and tranquillity the attention and admiration of all visitors.
What to do
Es Pujols beaches are fantastic for practicing different water sports such as sailing, kayaking, diving, windsurfing or aquafitness. Wet4fun is a company located in this area offering these activities and others such as horseback riding, cycling, yoga and cliff jumping.
Where to eat
Although you may find restaurants and coquettish cafés throughout town, you will find a great concentration along the seafront promenade, offering different types of international cuisines. Moreover, there are small shops selling typical gastronomic products of the area.
Where to lodge
Being an important tourist spot on the island, Es Pujols is a place where you can find different types of hotels to stay. From small hotels on the seafront to larger establishments with a wider variety of services; whatever the case may be, there are options for all types of visitors.