The first impression you may feel when visiting Consell is that this Mallorcan town does not stand out among visitors for its buildings or lively streets any given weekday. However, everything is transformed on Sunday mornings in order to bring about the event that attracts more tourists and residents on the island: the flea market in Consell.
It is an inland town next to Binissalem, Santa María del Camí and Alaró.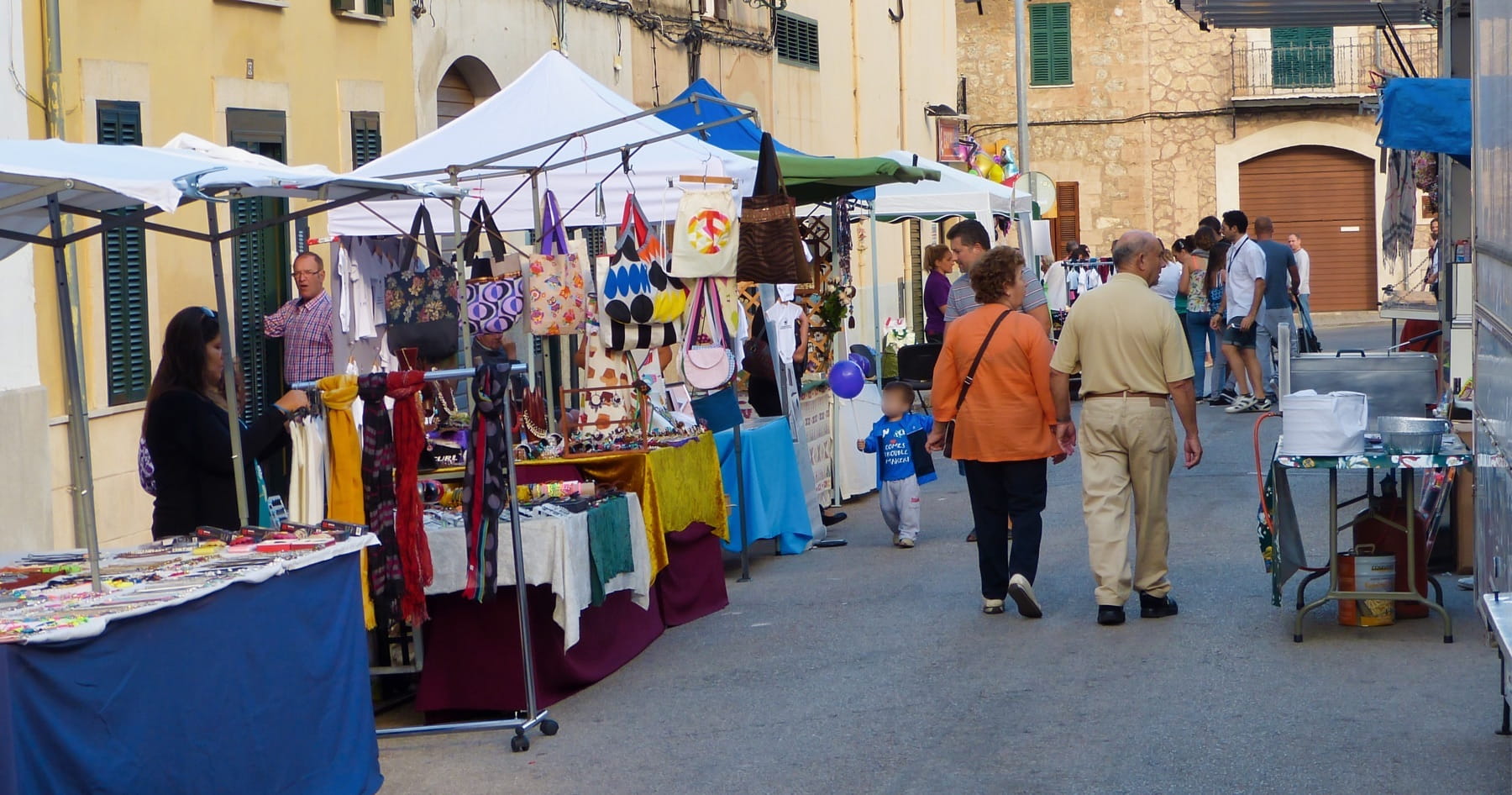 How to get there
What to see
Weekly market
It takes place every Thursday morning in the Town Square.
Consell Flea Market
It is organized in the industrial zone of town on Sunday mornings. A lot of people go there to take a look at all the stalls, where items of all kinds, as well as handcrafted furniture, are sold to the public.
If in need of a break, there are some food stalls and bars you will find during the walking tour.
Parking for €1 is purposely enabled outside the flea market.
Town Square
It is the town's most representative square, where the most characteristic buildings are located. Town hall and Nuestra Señora de la Visitación church are here. For a quick snack, stop by a bakery or one of the bars around.
What to do
Wine tasting
Ribas Winery offers wine tasting and nice guided tours.
Where to eat
If you're looking for a place to eat in Consell, you will find several restaurants serving Mallorcan, Mediterranean and Italian food. Most are located near the main avenue crossing the town. In addition, the town has several bakeries, bars and pubs.
Where to lodge
Check Available Accommodations
Surroundings
There are very nice villages that are worth visiting near Consell. Alaró and Orient are some of them.
Stop by Santa María del Camí, a lively town with a wide range of restaurants.