A blend of luxury and simplicity
Port d'Andratx is a small fishing harbour that has become an important holiday destination. Located 5 kilometres from Andratx town, it is considered by many to be the most charming harbour in the Mediterranean.
The melting pot in the area is striking and worth mentioning. Also, here we will find many bars, cafés and restaurants, so sit down to rest in one of the outdoor terraces and enjoy the beautiful views in front of you.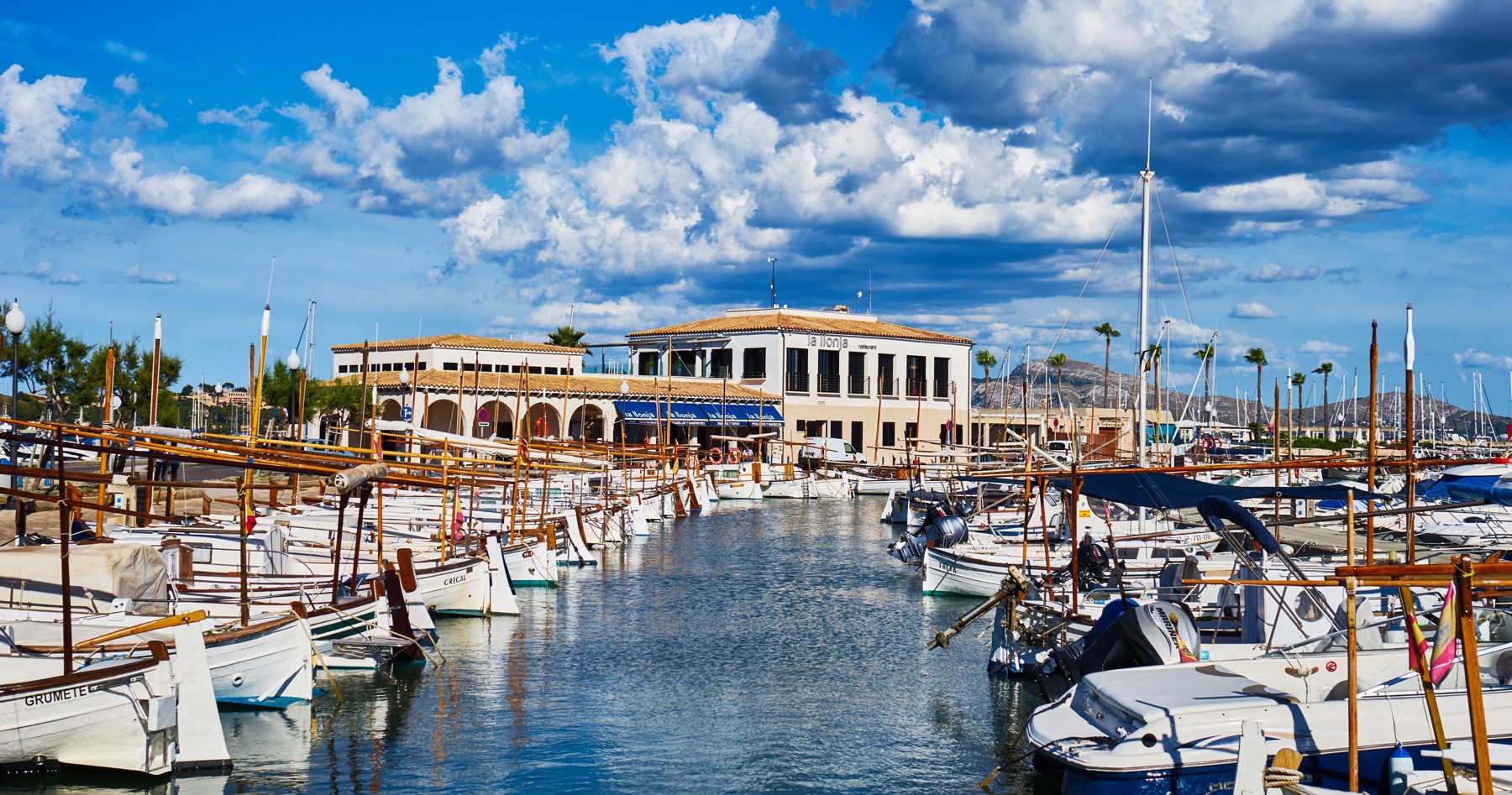 What to see
Port d'Andratx is a magnetic place, luring visitors with beautiful surroundings, an intriguing combination of beach and mountain, and supported by a wide range of shops and gastronomic delights.
The sunset in this stunning harbour in a summer evening is priceless and unrivalled. As the nightfall approaches gently, a more pleasant temperature and the street lighting bring about a nocturnal atmosphere powered by summer spirit.
Shops
Walk down the main street near the beach and also around the harbour in Port d'Andratx to find a great variety of interesting shops.
Worthwhile a stop by is the Dutch shop K & K Art and Decoration, an antique furniture shop where you can find all sorts of decorative treasures.
Sant Elm
It is a small and lovely fishing village, near Andratx, where you will be blown away by the amazing views of Dragonera and Serra de Tramuntana from its viewpoint. The waters before us will be crystalline, clean and stroked by a dazing blue colour.
Dragonera Island
There are frequent boats to this protected island leaving from Sant Elm or San Telmo. Come here and watch all kinds of birds, indigenous lizards and go on an adventure to explore it. If you feel like it, do some diving and discover what is to see under the water.
Beaches
Cala Llamp
It is a beautiful sandless beach, with crystalline waters and ideal for diving. The stones, where the sand should be in a regular beach, offer visitors a steady way into the water. Unfortunately, this is not a safe area for children. However, there is a beach club that offers an alternative, as it has a swimming-pool and many other services at 5-star hotel prices.
Ses Bassetes beach
It is the largest beach in the harbour, with fine sand, calm waters and an excellent location since it is the heart of the harbour. Brismar Hotel is next to it.
Camp de Mar beach
It is a large beach near Port d'Andratx, and although there is great development here, hotels and apartments, it has managed to keep its original tranquillity. There is a small islet near the shore that you can walk across using a wooden footbridge. The restaurant on the islet takes most of the space though.
What to do 
Boat rental
A boat trip is without a doubt a fantastic way to get to know all corners along the coast in this part of the island while you savour the incredible and inaccessible landscapes.
There are different companies in the harbour that offer boat rentals without a license or with a skipper. Rentals may be by the hour, for a whole day or up to 1 week. Some offer the possibility of a party on board, catering and many other services.
Easyboats Mallorca and Sin Rumbo Mallorca are two companies from where you can rent a boat. The later offers the option of hiring excursions with a boat skipper and different routes to choose from.
Water sports
You can do different water activities such as diving, canoeing, kayaking or boat trips in Port d'Andratx. Samsara is one of the companies offering these fun activities.
Golf
If you want to enjoy some golf, come and play at Golf d'Andratx or Camp de Mar golf clubs.
Where to eat
Although it may look like a small harbour to the naked eye, Port d'Andratx has a wide range of restaurants to choose from. Mallorcan, Italian, Indian, Asian, Spanish and German are among some of the different and tasty cuisines you will find here, but also scrumptious seafood specialties and lush paellas that will make your day. The price range is as diverse as the offer and you can also find affordable restaurants and good quality in their menus.
Where to lodge
Port d'Andratx blends luxury with traditional and uncomplicated, so here you can uncover everything from luxury hotels, villas with swimming-pools, 5-star hotels, hotels with spas, to aparthotels and apartments.
The 4-star Hotel Villa Italia is considered the best hotel in the harbour, as it offers magnificent panoramic views, particularly with the fall of a summer night.