Algaida is one of the most traditional villages in Mallorca, granted with a privileged geographical position in the centre-south of the island.
If you are looking for a quiet and cosy tourist destination but at the same time, you wish to have access to different alternatives entertainment-wise, gastronomy and rest, Algaida is undoubtedly an excellent election.
We will cover the main tourist attractions in this complete travel guide, the best places to go for a walk and stay, as well as the delicious cuisine for you to enjoy.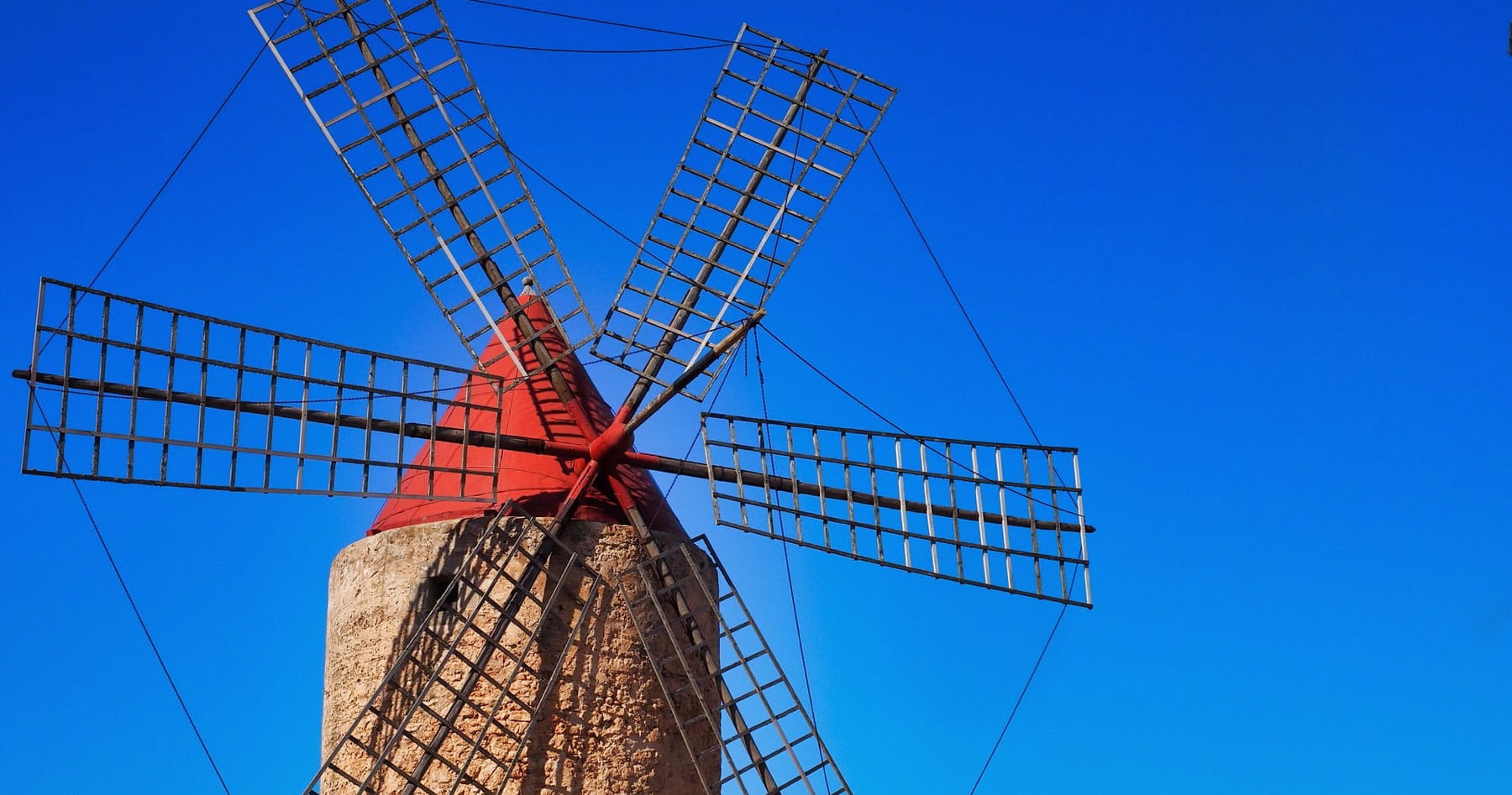 How to get there
Algaida is 22 kilometres from Palma airport or about 20 minutes by car.
It is well connected to the cities of Palma and Manacor, as both points are linked by a direct-access highway called Ma-15.
What to see
Algaida's charm lies upon its main square and the image of the church, the zigzagging of the streets and the brownstone buildings, but also the shiny green colour of the fields and the windmills scattered about. It is an ideal place to share with the family.
Historically speaking, the first signs of life in the area belong to prehistory, precisely from 1400 and 123 BC. According to research, the archaeological remains that can be visited in town come from the pre-Talayotic era, which makes of Algaida a very special place for those visitors eager to take pleasure in the many gifts left behind by history.
Years ago, the town's livelihood was mainly from agriculture but over the years, tourism became one of the largest sources of income in the area. Some of the places with greater tourist attraction are the following:
Weekly market
The weekly market opens every Friday in Algaida's main square called Plaza Mayor. It is a unique opportunity to taste local and fresh products, but also to purchase clothing typical of the region that we can find along footwear and clothing to suit all tastes. This will be an excellent opportunity to buy exclusive pieces at a great price.
Dinosaur Park
This entertainment centre is located in Algaida Park Gardens, where to see 21 life-size replicas of these prehistoric animals.
Cura Sanctuary
It is a famous religious monastery, where according to local history, the blessed Ramon Llull received his religious enlightenment. It is indeed the perfect place for spiritual tourism and meditation.
Gordiola Glass Factory
This is a fascinating place and a must visit for any tourist in the area. It is the first artistic glass oven located in Mallorca, whose family tradition has stayed on to this day. Here you can see incredible glass collections, but also be witness to the artisan process of glass blowing.
What to do
If you are looking for a nice place to do adventure tourism, Algaida is a great option, as you will be able to bike through its famous routes, or if you prefer, open your way on foot.
Cycling
Algaida is a very popular place for cyclists. Choose to rent a bicycle and you will see the beauty of this place firsthand while engaging in outdoor sports. Upon arrival, you can enquire about the different groups of cyclists and learn all the available mountain routes, an amazing visual attraction. Some of the most travelled routes are:
Algaida - Santuario de Cura - Santuario de San Salvador- Ermita de Bonany - Algaida
Algaida - Pollensa - Algaida
Algaida - Pina - Lloret - Sineu - Petra - Santuari Bonany - Vilafranca - Monti-sion - Cura - Algaida
Golf
Golf son Gual is an exclusive and inspiring golf course for lovers of this sophisticated sport. It has an impressive breadth and its guest services, restaurants and shops are attended by the most qualified, friendly and professional staff.
Where to eat
Algaida offers very interesting culinary options capable of adapting to almost any budget and to the most demanding palates. From Mallorcan, Mediterranean and Italian food to Japanese, these gastronomic works of art await in the renowned and sophisticated restaurants in Algaida. Here, you will also find fast food restaurants and establishments with home delivery.
If you want to try the local specialties, you should definitely start with the ensaimada or the famous sobrasada, a pork-based sausage with paprika that can be eaten fried, roasted and even raw. You can also savour the delicious rice dish known as Arròs Brut.
Where to lodge
One of the most important aspects in any holiday is the lodging, since your comfort is directly linked to the proper choice of establishment, but also, for those activities you have lined up for your trip.
Algaida offers a wide range of options, since you can find hostels for a price starting from €40, to luxurious hotels featuring the most eccentric services, all of them strategically located in town.