The leather and footwear capital
Inca is a city in the Balearic Islands, the third largest city in Mallorca to Palma and Manacor. It is an ideal place for a getaway, a charming spot that will mesmerize you.
The agricultural sector is prominent in this town since it is located in a rich plain. Its famous market is very popular and attracts hundreds of tourists on a weekly basis.
Here you can visit old wineries, enjoy unbeatable views and appreciate the Gothic art in buildings that take you back in time. Inca is prestigious for its textile and footwear manufacturing.
It is worth mentioning that the city has a hospital with a team of diverse professionals. It is called Hospital Comarcal d'Inca.
In our tourist guide you have some important tips to discover Inca.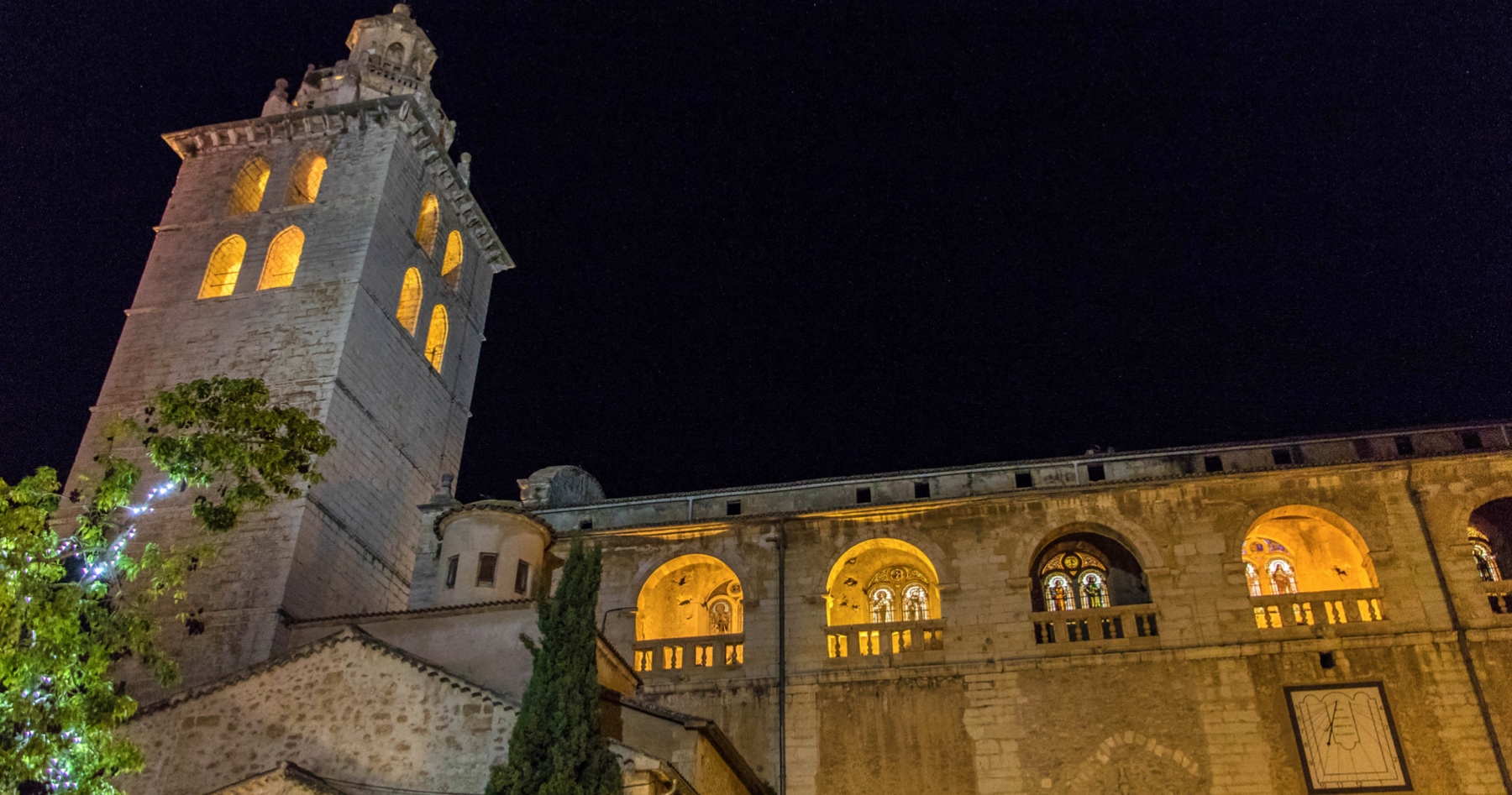 How to get there
Inca is very well connected to the rest of the island thanks to a highly efficient network of public transportation and available train lines. The Inca city council has devoted many efforts to the growth and improvement of public transportation throughout the municipality.
In fact, among the various works of public infrastructure promoted in Inca, the remodelling of the public bus terminal is to be underway with the objective of the building becoming an intermodal station for both bus and train.
At the moment, there is a train connecting Inca to Plaza España (Palma city centre). The cost of the one-way tickets is approximately €4.
You can easily access public transportation schedules and rates at the Mallorca public transportation webpage.
What to see
Inca is one of the most touristic cities in Mallorca, a highly versatile city where you can do and see many interesting things.
The market
Its main touristic attraction is the city famous weekly market, open on Thursdays. Here you can find Inca's most typical products, popular for its top quality, such leather products and food among many others. Do not hesitate to visit any other daily market open in the city.
There is also a permanent local market open from Monday to Saturday on Carrer des Born, in the old market hall.
Churches and Monasteries
The church of Santa María la Mayor, located in the square with the same name, is a majestic building of Baroque style that will undoubtedly please architecture lovers. During summertime, there is an organ concert held every Thursday that we highly recommended.
Can Monroig Gallery
The gallery is in a manor house in the old town, specifically on Carrer Can Valella number 22.
The peculiarity of this house is that it is suspected to have been built on top of an old Jewish neighbourhood, since some remains found during renovations are pointing in that direction. A couple formed by two restorers took upon the endeavour of restoring it, with the result being a stunning cave-like hall where multitude of works of art, furniture, sculptures and diverse decorative objects are exhibited, all of them unique in their nature and origin.
Apart from the exhibition, other cultural and artistic events such as concerts are also organized in this manor house.  
Plaza España
It is a perfect place to relish a typical Mallorcan dish in one of the restaurants available and as a starting point for your shopping. There is a great variety of shops to be discovered and explore in Inca.
What to do
Inca is not only a holiday city in Mallorca, but a municipality known for its largely residential nature. This fact provides many options to enjoy free time, with lots of leisure spaces and shops.
Hiking trails
However, Inca also offers opportunities for the more adventurous. There are hiking trails popular among tourists, becoming an ideal plan to spend the day outdoors, enjoying the fresh air, the beautiful scenery, your loved ones and of course, nature.
Among the most famous routes are the Puig de Santa Magdalena and the Lluc.
From Inca to Puig de Santa Magdalena
It is a circular route regarded as simple since most of the route is done on asphalt. It runs up to Puig de Santa Magdalena hermitage at 300 meters high and offers views of the entire island. Approximate length: just over 3 hours for 9.5 kilometres.
From Inca to Lluc
The 'Lluc a Peu' excursion is one of the most popular in Mallorca and starts in Palma. In this case, it leaves Inca and runs through the towns of Selva and Caimari. The level of difficulty is moderate but it is 24 kilometres long, so if you wish, you can take the bus back to the city. The objective of the excursion is to reach Lluc Monastery, where you can rest but also explore all the corners of this fantastic place.
Go shopping
Due to its ancient tradition in the textile sector, Inca is a benchmark in the fashion world, mainly for its leather manufacturing. Being a town where residents are mostly permanent and not seasonal, Inca is regarded as an ideal city to go shopping. Come and check its many shopping arcades.
There are many shops of different styles in the old town of Inca with a unanimous focus: to promote and sell fashion for the Mediterranean climate. On the other hand and on the outskirts of the city, you can discover the magnificent leather outlets. Directions to these complexes and parking instructions are very easy to follow.
Inca is a medium-sized city that favours small commerce so that everything is accessible and that prices, generally, stay lower. Be sure that here you will be able to purchase unique items that are hard to find in other places and that are quite different from those sold at large stores in big cities.
Festivities and events
This Mallorcan municipality is characterized by the great atmosphere reigning in the street. Having a large number of residents and such an important tourist attraction, the municipality holds shows, concerts, galas or charity auctions, and sporting events among others.
One of its most famous events is the Annual Autumn Fair, which stands out for being the largest in the province of Mallorca within the Balearic Islands. It began as an agricultural celebration typical of the culture in this municipality, but it has become a real festival over the years, one we can now enjoy with fireworks and live music concerts, to name a few of the many shows to have fun with during the fair.
Moreover, many coffee shops in Inca transform themselves into pubs, whose terraces sparkle with just the right mood for a night full of fun. Inca offers indeed, an unmatched variety of leisure possibilities that you will not want to miss out on.
Where to eat
This Mallorcan city in the Balearic Islands is ready to offer all tourists a unique and special gastronomic experience. The menu and the first-class service provided throughout the multitude of restaurants and bars available in Inca is a direct reflection of the always welcoming Mediterranean culture this municipality is so proud of.
Standing out from this wide range of gastronomic opportunities are the wineries that have been renovated and converted into restaurants. The so-called 'celler restaurants' are very famous for their mastery of Mediterranean food, especially Mallorcan. However, you can also find bars and restaurants specializing in other types of food, such as Italian and Chinese.
Take a look at the different gastronomic menus and you will find the restaurant that best suits your taste and preference.
Where to lodge
Another aspect that characterizes Inca is the wide range of accommodation available to visitors. You will find the best hotels and hostels with equal quality and price.
Inca has everything from the most basic hostels to the highest quality hotels. If you are planning a special getaway, do not hesitate to take a look at the extensive range of hotels with spa or luxury swimming pool in the heart of the Balearic Islands.
If, on the other hand, you have in mind a more rural stay, note that there are rural hotels offering a unique experience to enjoy nature while staying in a privileged and luxurious establishment.