Known for its pearl manufacturing, for its highly relevant industry and for being Rafa Nadal's hometown, a world famous tennis player, Manacor is of great importance to the island.
This large city in Mallorca is second to Palma, 50 kilometres apart from each other. Located in the eastern part of the island, it has many beaches for you to relax on and have a nice swim.
There is train service going from Palma to Manacor.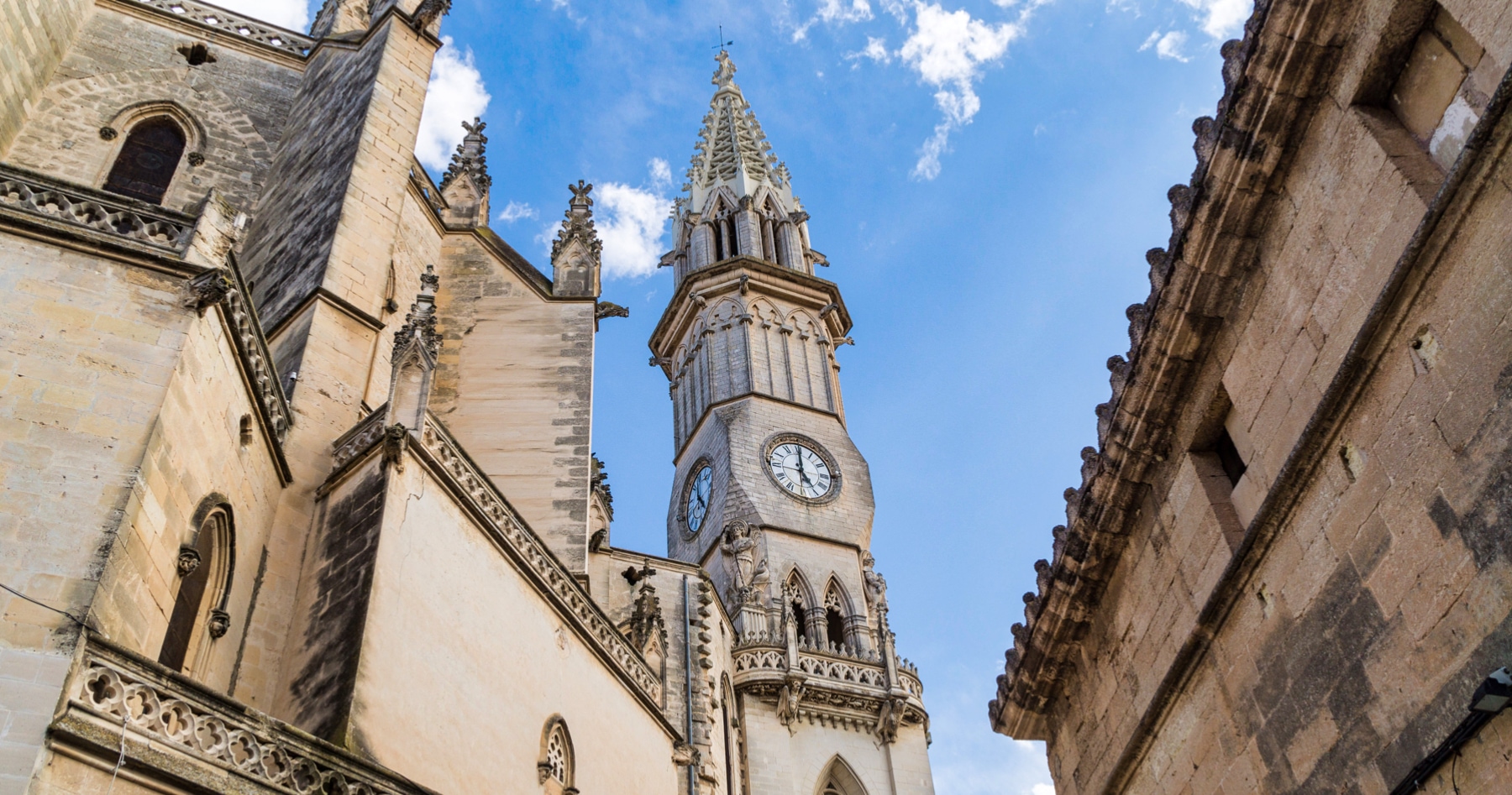 What to see
These are some of the points of interest to visit in Manacor and its surroundings:
Nostra Senyora dels Dolors Church
It is in the centre of Manacor. Admission is free of charge from 8:30 a.m. to 12:45 p.m. and from 5 p.m. to 7:30 p.m.
Weekly market
Open on Monday mornings, with abundant and diverse stalls and located in Ramón Llull Square.
Manacor typical handmade products are those made with olive tree wood.
Every morning from Monday to Saturday, we can find another market in the square called Plaza de la Constitución, where local products, fruits and vegetables are sold, giving the place the popular name of 'vegetables square'.
Palace Tower
It is located in the city centre, more specifically in the square Plaza del Rector Rubí. It is in fact the only preserved structure of the old royal palace, where the kings of Mallorca used to live in a temporary basis.
You can visit on Mondays and Saturdays from 9:30 a.m. to 2:00 p.m. and admission is free of charge.
Majorica
It is a well-known pearl manufacturing company. It offers tours so that visitors may delve into the history of artificial pearls, which are made from the same materials used by oysters. Free entrance.
Manacor History Museum
Located within the Torre dels Enagistes, an old defence tower. It is home to different archaeological pieces and other materials aimed to spread the history of Manacor and the eastern area.
Opening hours are from Monday to Saturday from 10 a.m. to 2 p.m. and from 5 p.m. to 7:30 p.m. Closed on Tuesdays and Sundays. Admission is free of charge.
Ses Puntes Tower
Used as a defence structure in the past, it is currently in use for art exhibitions and as a cultural centre, preserving it this way for the future.  
S'Hospitalet Vell prehistoric site
It is a prehistoric town to be found at kilometre 1 on the road to Cales de Mallorca and by a road sign. You can visit it for free and take your time to step back in time while looking at the structures from the Talayotic and Naviform era.
Manacor Harbour
Also called Porto Cristo, it is a small tourist town located 12 kilometres from Manacor. It has a beautiful natural harbour, a superb beach to spend the day at and a welcoming promenade that will motivate you to walk and relax.
Rafael Nadal International Tennis Centre
Rafa Nadal has contributed to this centre, which combines a residential area, a tennis training area, swimming pools and a soccer field, as well as a school so that young participants may keep up with their studies.  
Fairs and Spring Festivities
Celebrated in late May and early June, these festivities last several days. They include a wide variety of activities and a float parade to conclude them.
Caves in Manacor
The calcareous soil in Manacor has helped the formation of several caves in this area, being Caves of Drach the most famous of them all.  
Caves of Drach
They are the most famous and visited caves and the available route to explore them impressive. The underground lake is one of the largest of its kind in the world. Here you can enjoy a boat tour while listening to a music concert.
Hams Caves
Apart from its stalagmites, stalactites and an underground lake smaller than the previous one, the detailed artistic lighting in these caves makes them a must-do visit.
Other fascinating caves in the area are the Pirate Cave and the Can Senyoret Cave.
What to do
Son Parot Balloondrome
If you are looking for a unique experience, the Manacor Balloondrome offers the possibility of a balloon trip around Mallorca. Enjoy the island from a different and new perspective: the sky!
Manacor-Artà greenway
A route that follows the old railway line from Manacor to Artà. Nowadays, it is a vehicle-free route filled with interesting places to discover along the way.
Beaches and Coves
Manacor has many beautiful beaches and coves. Some of the most popular are Cala Morlanda, Cala Anguila, S'Illot, and of course, the beach of Porto Cristo.
Porto Cristo Beach
It's a beach with fine sand, well-known and large, undoubtedly ideal to spend the day. To be found next to the promenade.
Cala Romantica
This cove is surrounded by pine trees and cliffs, what makes it very special and strikingly beautiful.
Cala Morlanda
It's a rocky cove, very pretty and usually with few people.
De s'Illot Beach
It's also known as Cala Moreira. The influx of tourists is high during summertime, but seeing its crystal clear waters is worthwhile the visit.
Cala Anguila
It's a small cove but well serviced. The landscape here is of immense beauty. Like many others, in summer and especially in the middle of August, this beach is usually quite crowded.
Where to eat
The list of restaurants in Manacor is very large, so you can find from traditional Mallorcan places, to Asturian, Indian and Italian, along tapas and pinchos bars and seafood restaurants. Any option that you can think of, you will find it here.
Moli den Sopa, located on the road connecting Manacor and Porto Cristo, offers traditional food that goes along an excellent selection of wines and a very pleasant atmosphere.
Sa Rotana Restaurant is within the Sa Reserva Rotana Hotel; prepare yourself to be surprised by the creativity of its dishes.
Where to lodge
Within the wide range of hotels in Manacor, you will surely find the one that best suits your needs. All-inclusive hotels, affordable hotels, luxury hotels, apartments and a few agrotourism places are some of the options for you to stay here.
Check Available Accommodations
Surroundings
Other interesting places to discover near Manacor are Cala Bona and Cala Millor, both very touristy but with beautiful beaches and plenty of services.
Artà, Cala Ratjada and Capdepera are other tourist attractions in the area.
Cales de Mallorca and the rest of coves and beaches in Manacor will amaze you. The exceptional beauty of this area and its landscapes are sure to leave a powerful memory in you.