Located in the northwest of the island of Mallorca, Artá is a traditional Mallorcan village that has hardly felt the effects of tourism. Within the area known as Levante, Artá has been little explored by tourists as the result of other places on the island being promoted more intensively when it comes to tourism.
Archaeology has a vital presence around Artà, with numerous pretalayotic and talayotic remains in the many excavated sites that can be visited.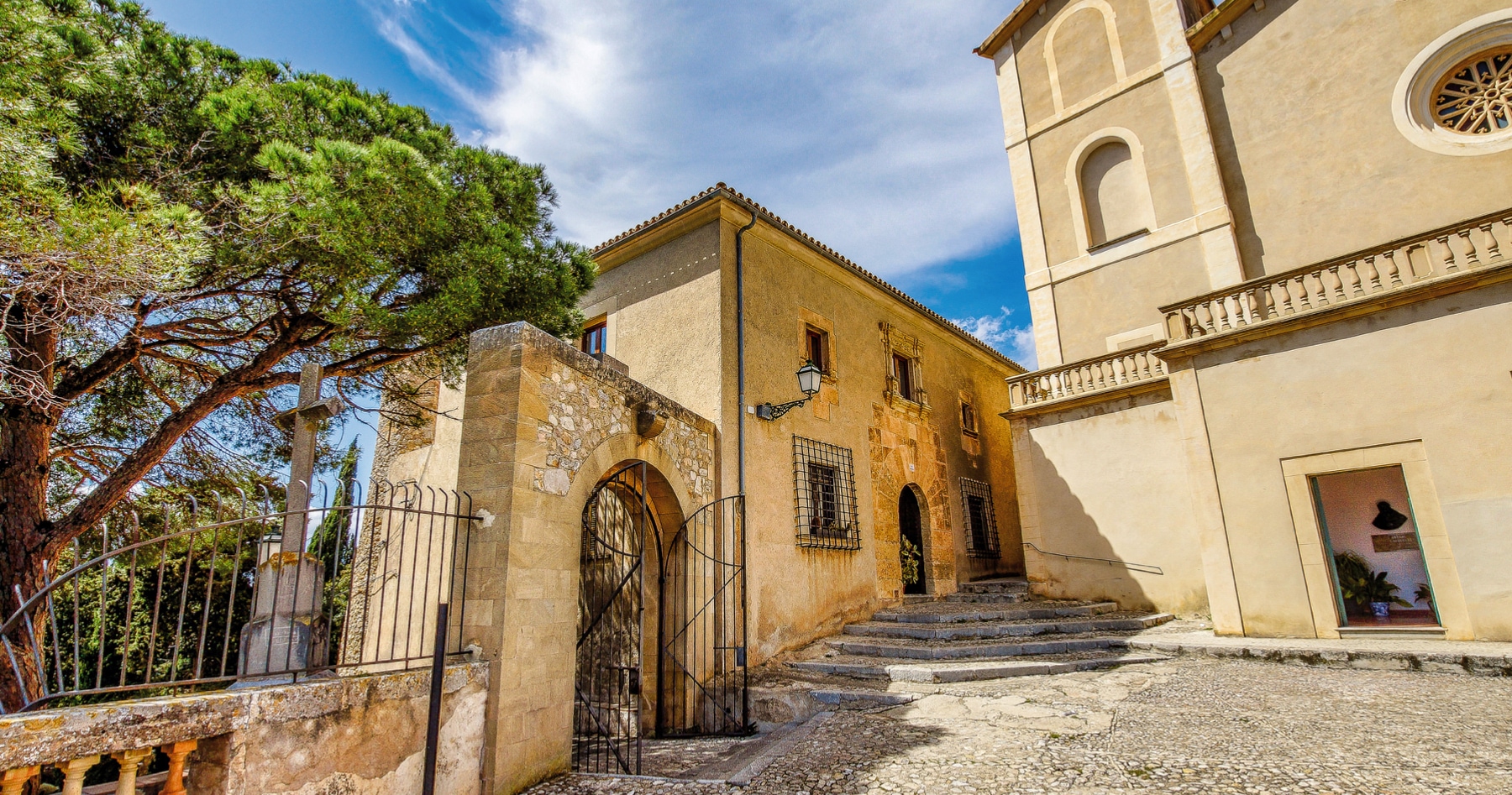 How to get there
What to see
ARTACARD
It is a tourist card you can use for free or discounted access to different tourist areas such as the Regional Museum, the town of Ses Païsses or the Artà caves.
It costs €3 and can be purchased at the different information points in town: Artà Museum, the train station, the Talayotic village of Ses Païsses, Espai de Cultura Artartà or the Can Cardaix Foundation.
It is worth acquiring it if you are planning on visiting several places of interest in town associated with such discounts.
Talayotic village of Ses Païsses
This is a fascinating place for archaeology lovers or people interested in prehistoric constructions. Here we can see the central talayote, the rectangular houses built around it, the wall confining the enclosure and the different rooms found during the excavations.
The admission fee is around €2 and free of charge with the mentioned ArtaCard.
It opens Monday through Saturday from 10 a.m. to 2 p.m. from November to the 1st of April.
From the 1st of April to 30th October, it opens Monday through Friday from 10 a.m. to 5 p.m. and from 10 a.m. to 2 p.m. on Saturdays.
Closed on Sundays and holidays.
Parish Church of the Transfiguration of the Lord
It is located at the bottom of San Salvador hill. It was built to replace the old church and its tall walls are an impressive and imposing image. It has 2 access doors, the portal of Ses Dones and the unfinished Portal dels Homes. Step inside and allow the beautifully garnished windows to make your day.
The Santuari Fortress of Sant Salvador
This sanctuary stands sheltered by the shade of numerous trees and a climb of 180 steps. Once such climb has been accomplished, we can visit the church and study the diverse artwork, walk and rest in its gardens, while contemplating the beautiful views of the village of Artá and its impressive surroundings.
Artà craft market
Open on Tuesday mornings at the Na Batlessa estate, located at the intersection of Ciutat Carrer and Plaça del Conqueridor.
The old and disuse Artà train station is also an interesting point of sale for local artisan products.
Llevant Natural Park
Birds are highly protected in this natural park, where flora and fauna are especially rich. There are different routes to explore the terrain, camping areas and shelters, but you must make a reservation beforehand; follow the link for more information.
It opens Monday through Sunday from 9 a.m. to 4 p.m.
Artà Regional Museum
It is located in Plaza España, next to the town hall. Purposed to be home to natural history with many dissected birds, and to archaeology with numerous prehistoric objects from Ses Païses town, it is also a place where to see remains from other corners of the island.
Opening hours: Tuesday through Saturday from 10 a.m. to 2 p.m.
Admission fee is €2 and free for children under 12. Free admission with the ArtaCard.
Artá Theatre
Check the theatre website and find out what shows are coming up.
Artà Caves
Even though they are less popular and visited than the Caves of Drac, these caves can still impress the visitor as the route and consequent views are amazing. The tour is about 35 to 40 minutes long.
The popular 22-metres long stalagmite is known as the Queen of Paradise and you will find it in here.
The adult admission fee is around €14 and €7 for children aged 7-12. You can enjoy a discount of €2 with the ArtaCard.
You can find more information on the caves website.
Sa Canova, the San Antonio de Padua Convent (a Baroque Franciscan convent) and the Almudaina d'Artá are other places of tourist interest in this town. There is a lot to see here!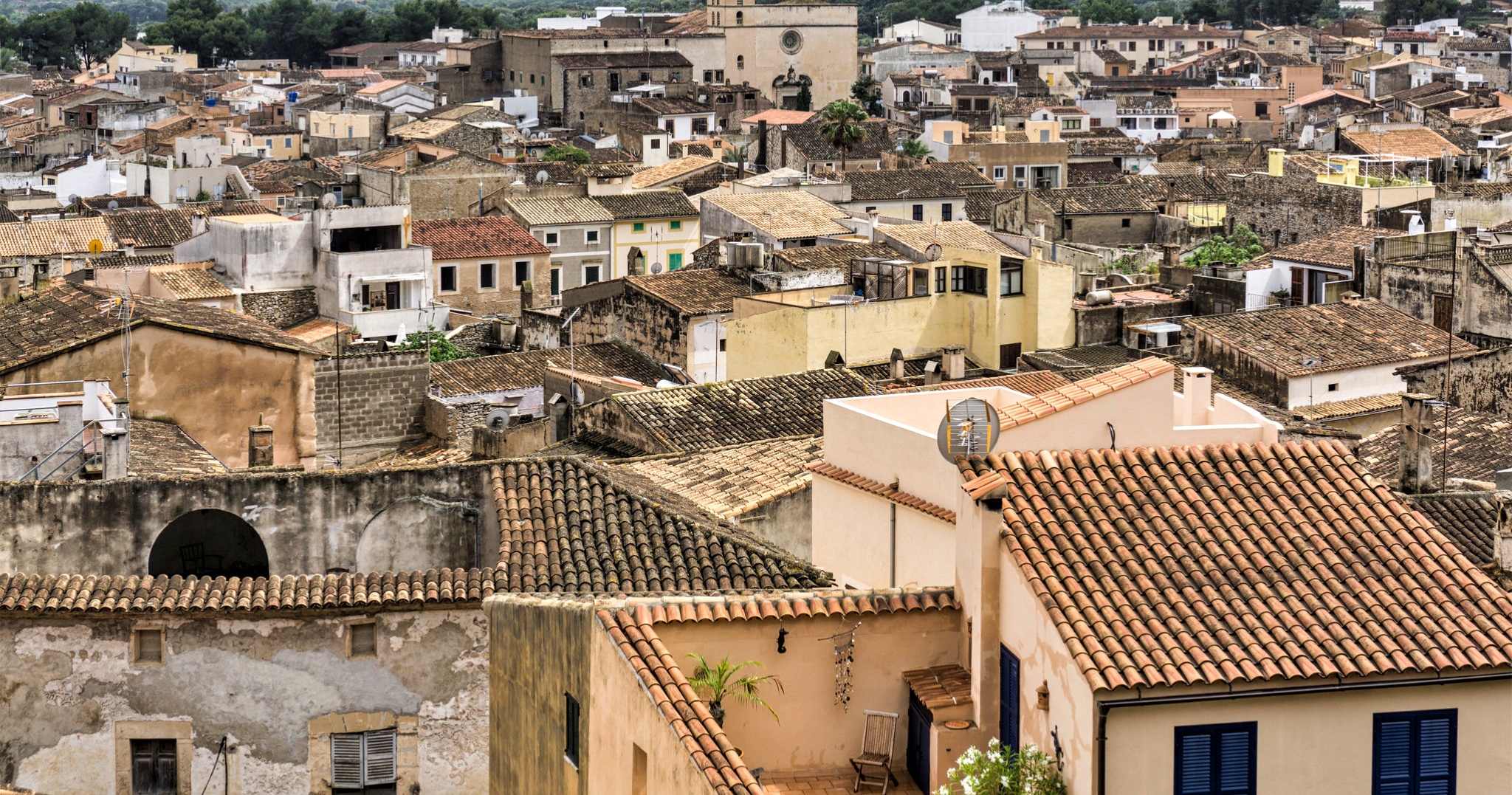 What to do
Manacor-Artà Greenway
It is an ecological route; suitable for all ages since it is has very accessible terrain. Motor vehicles are prohibited here. It can only be used by hikers, cyclists, riders, so on foot or by any other nonpolluting way.
This greenway follows the old railroad route that linked Manacor and Artà and that was left in disuse, passing through different points of cultural interest, one of them being Ses Païses.
The route is quite long to do it all at once (29 kilometres), so you may choose to do only some of the different stages. There is parking near all the starting points along the routes.
Festivities
Artà celebrates the local festival for Sant Antoni on the 16th and 17th of January. The town vibrates with the different lively parties, the live music and all the dancing. Do not confuse this festival with Sant Antoni de Padua Festival on the 13th of June, in which children perform traditional dances.
On the first Sunday of September, Artà welcomes the Autumn Fair. Although it is mainly an agricultural fair, there are plenty of activities for children and adults and worth visiting.
During the first week of the bustling month of August, the local people celebrate the patron saint of the town, Sant Salvador.
Artà Beer Festival
This festival has been held for 3 consecutive years during the month of June in Artà. It is an event aimed at lovers of good beer, where apart from being able to drink local, national and international beer, visitors can also attend talks and many other activities.
Bicycle rental
Check the following shops if you are interested in renting a bicycle in Artá.
S'abeurador Rent a Bike: in calle Josep Melià 2. 
Artamove: Avenida Costa i Llobera s/n, in the old train station.
Beaches
Artà has beaches that are little visited by tourists either because they are not well known or access to them is challenging. Some of the most well known are Cala Torta and Cala Mitjana. 
Cala Torta
It is one of the most impressive virgin beaches in the eastern part of the island. You will find Cala Torta 10 kilometres from Artà, a sandy area surrounded by beautiful cliffs. This beach can be reached by car after driving over a dirt road in poor condition. The wild nature of this area will be delivered by the many algae you will find on the shore.
Cala Mitjana
It is a cove of fine sand and crystal clear water, with occasional algae on the shore. This beach is 10 kilometres from Artà.
Cala Mesquida
Cala Mesquida is in Capdepera, near Artà. This sandy beach is more popular among tourists and you will find more people here. It has a parking area, but during high season, you will be most likely forced to look for a spot on the street around the residential area and walk to the beach.
Where to eat
You can also savour the local cuisine in Artà with a wide offer of restaurants serving typical Mallorcan food and Mediterranean cuisine, but also available are some pizza places and tapas bars. You can also stop by for a bite at any of the wide range of bars and cafés.
Where to lodge
Artà has several hotels to accommodate all visitors. Boutique hotels, reformed manor houses, hotels with swimming-pool and agrotourism are some of the options you can find in this beautiful town.
Check Available Accommodations
Surroundings
Whether you are planning to spend your holidays in Artà or just visiting this town, we recommend that you complete your touristic route with stops at other amazing places such as Colonia Sant Pere, Cala Ratjada, Capdepera or Cala Millor. If you wish to have access to a city with all the services, Manacor is what you are looking for and is about 23 kilometres from Artá.