Cala Figuera is one of those places that you discover unexpectedly and fall rapidly in love with. This will happen because of the marvellous cliffs and fishermen's houses on the sides of the harbour, making it a very charming place. Just walk around, look at the landscape and let yourself go.
Cala Figuera is located in the municipality of Santanyí, southeast of Mallorca. It is a coastal harbour formed by the Caló d'en Busques and the Caló d'en Boira. The union of these two points give the harbour a Y-shape and the mooring area is located where the torrent des Homs ends.
You will feel the urge to get your camera out and seize the amazing scenery here, where the view is dominated by fishing boats and some Mallorcan llaüts, floating in crystal clear waters while fishing nets are spread by fishermen.
Get your camera ready because you are going to use it a great deal!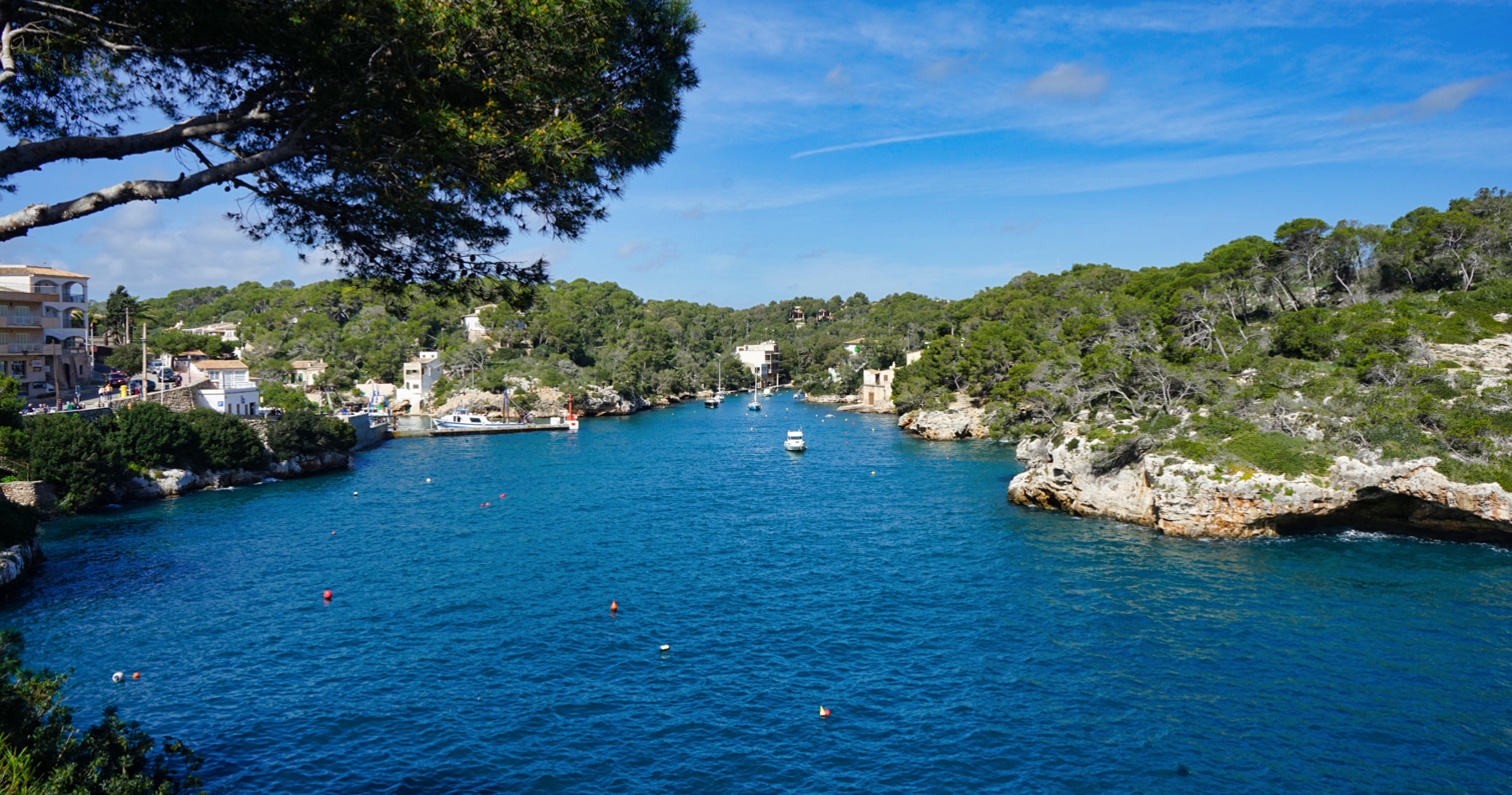 How to get there
On your way to Santanyí, you will begin to see clear directions on how to get to Cala Figuera. You should park your car on the street as you enter the town, reaching the harbour after a short walk.
It takes 50 minutes from the centre of Palma to this destination by car.

Beaches
There is a small area where to swim and dive in Cala Figuera, as the harbour is not a good place for bathing. In order to enjoy a good swim, you can drive to Cala Santanyí and s'Amarador, both very close to Cala Figuera. The landscape here is sure to move you.
What to see
The area of the fishing harbour is a great opportunity for a pleasant walk, where you can see fishermen houses and boats. These, in combination with the image of the amazing cliffs, are undoubtedly stunning scenery. In spite of its beauty, we ought to point out challenges visitors with baby strollers may face here. As you stroll through the streets, you will find that parts of the sidewalk disappear under the water near where the boats are tied up right outside the houses. This may prove to be a bit difficult but not impossible.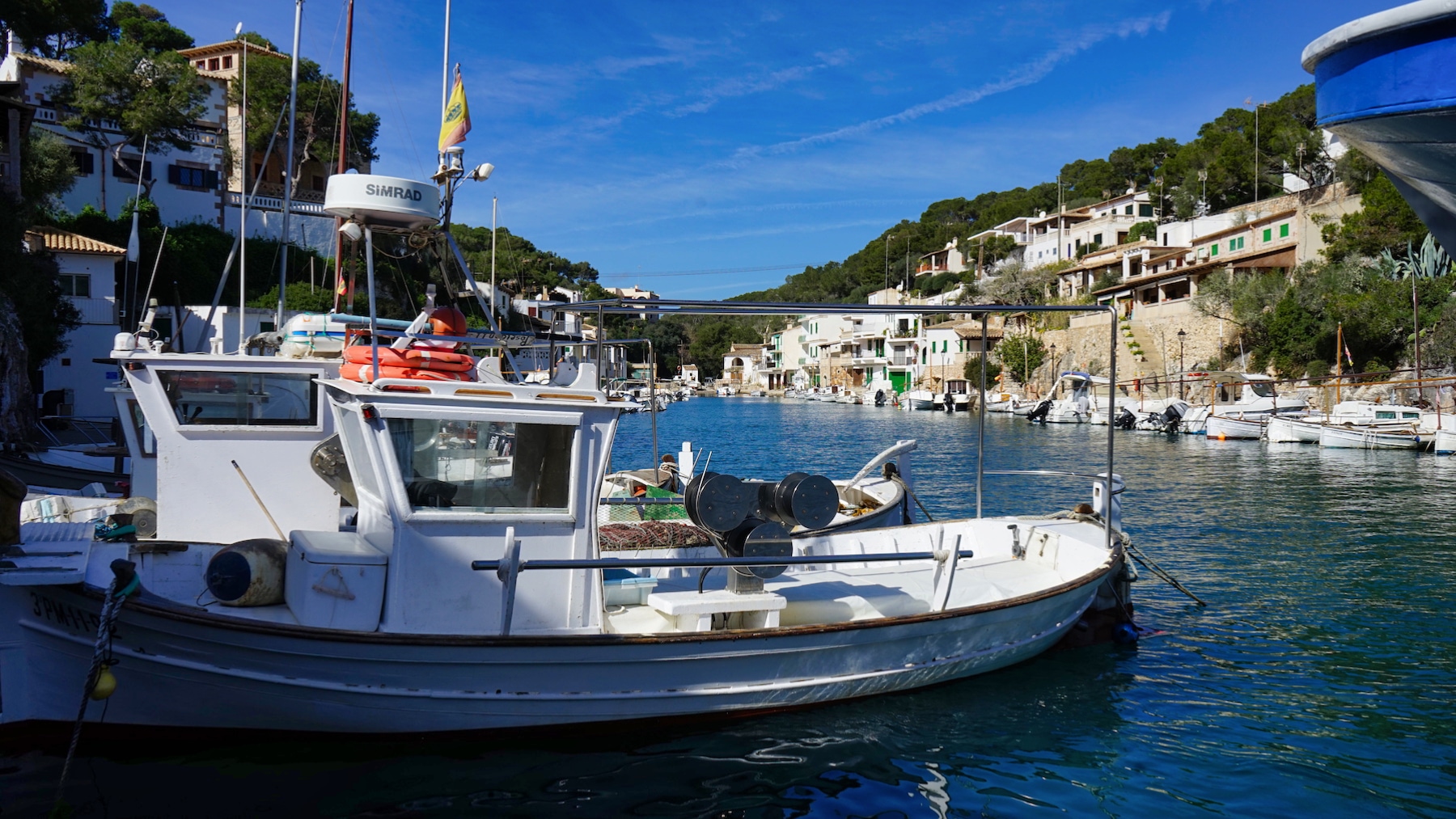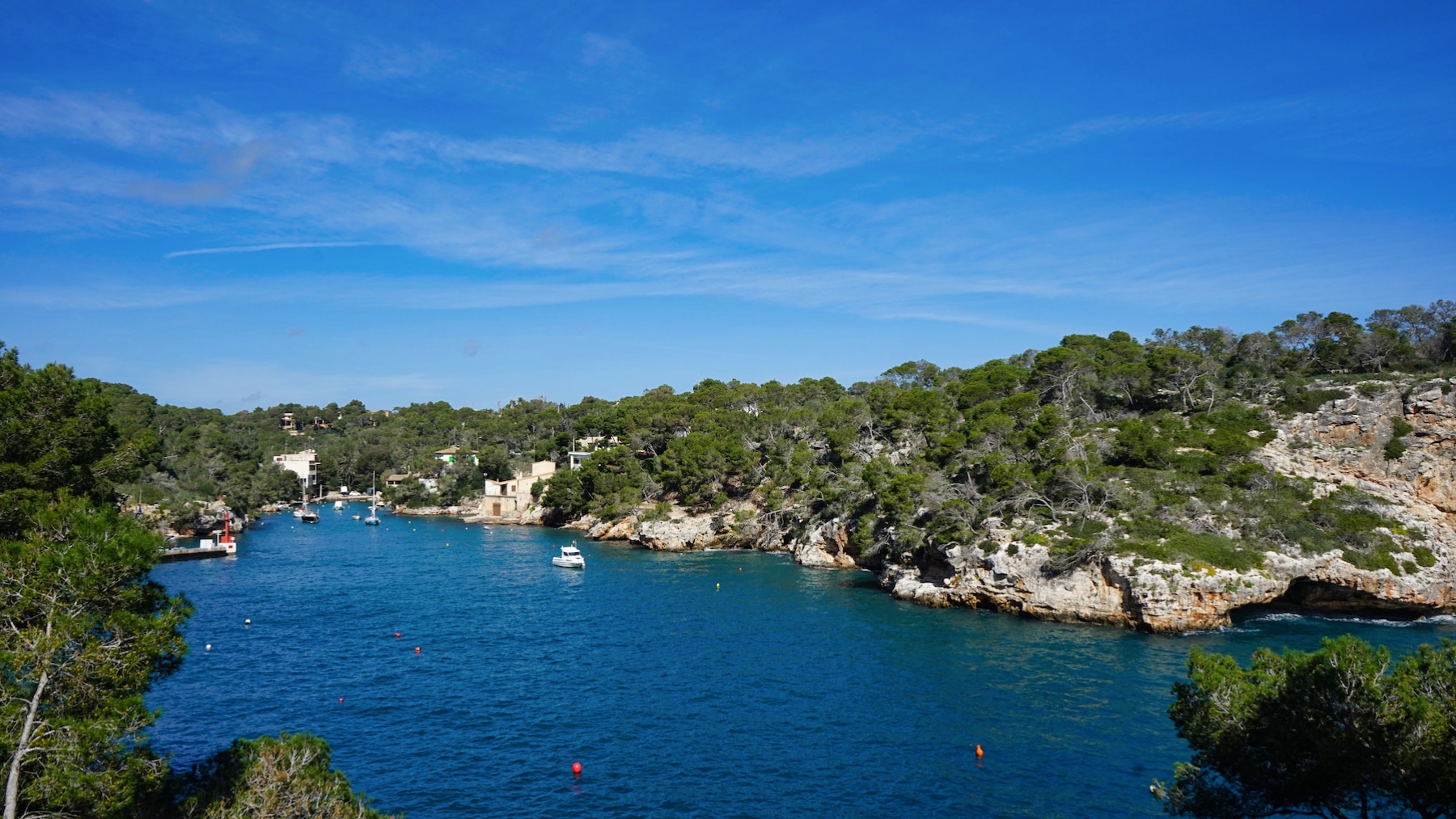 Most likely, you will pass by a promenade full of restaurants after parking your car, and in the background, you will see some sort of viewpoint from where you can see an impressive view of the cliffs and the bright turquoise waters. You will find the harbour below.
What to do
Marine excursions
Cala Figuera harbour is the starting point for marine excursions to discover the coves and corners of the southeast coast of Mallorca.
Redstartours is a company that offers such services in summertime.
Trekking
From Cala Figuera you can go on small or long distances and explore the amazing natural landscape on foot.
You can reach the Torre d'en Beu lighthouse by accessing the harbour, where you will find the path that will take you to the cliff called Caló d'en Boira. From there, you will be delighted by breathtaking panoramic views of this part of the island.
Where to eat
Fresh fish is a predominant product in all restaurants around Cala Figuera. There are several restaurants that offer exquisite dishes while you can delight of the exceptional views from the outdoor terraces. You can find pizza and burger places, French and Italian restaurants, as well as exceptional paellas in the restaurant selection here.
Es Port Restaurant: Italian and Mediterranean cuisine, with great views if you are one of the lucky ones to get a table out on the terrace.
Pura Vida Restaurant: since it is located on a cliff, what is most impressive about this restaurant is the views. This restaurant is worthwhile visiting.
Where to lodge
If you are looking for a hostel, an apartment, hotels with a swimming-pool, or with sea views, you have a few options to choose from a wide range of hotels and find the best fit for you.
We highlight Rocamar Hotel for the stunning views granted by its privileged location and also, Lorenzo Villa, a small but lovely hotel with a swimming-pool, proud to offer quality service while paying attention to detail for a pleasant stay.