Campanet is a small town located in the northeast of the island of Mallorca, right in the heart of a beautiful natural setting surrounded by valleys and mountains. The town is known for the spring waters that flow from the mountains but also for the ancient wells, which can still be seen today.
It is considered to be one of Mallorca's 'natural treasures' and although it offers the authentic and pleasant feeling of leaving the large tourist complexes and crowds in the city of Palma behind, it is really no more than 30 minutes away by car. This town is undoubtedly an excellent option to avoid following the 'typical tourist guide' and experience the authentic and unique Mallorcan life.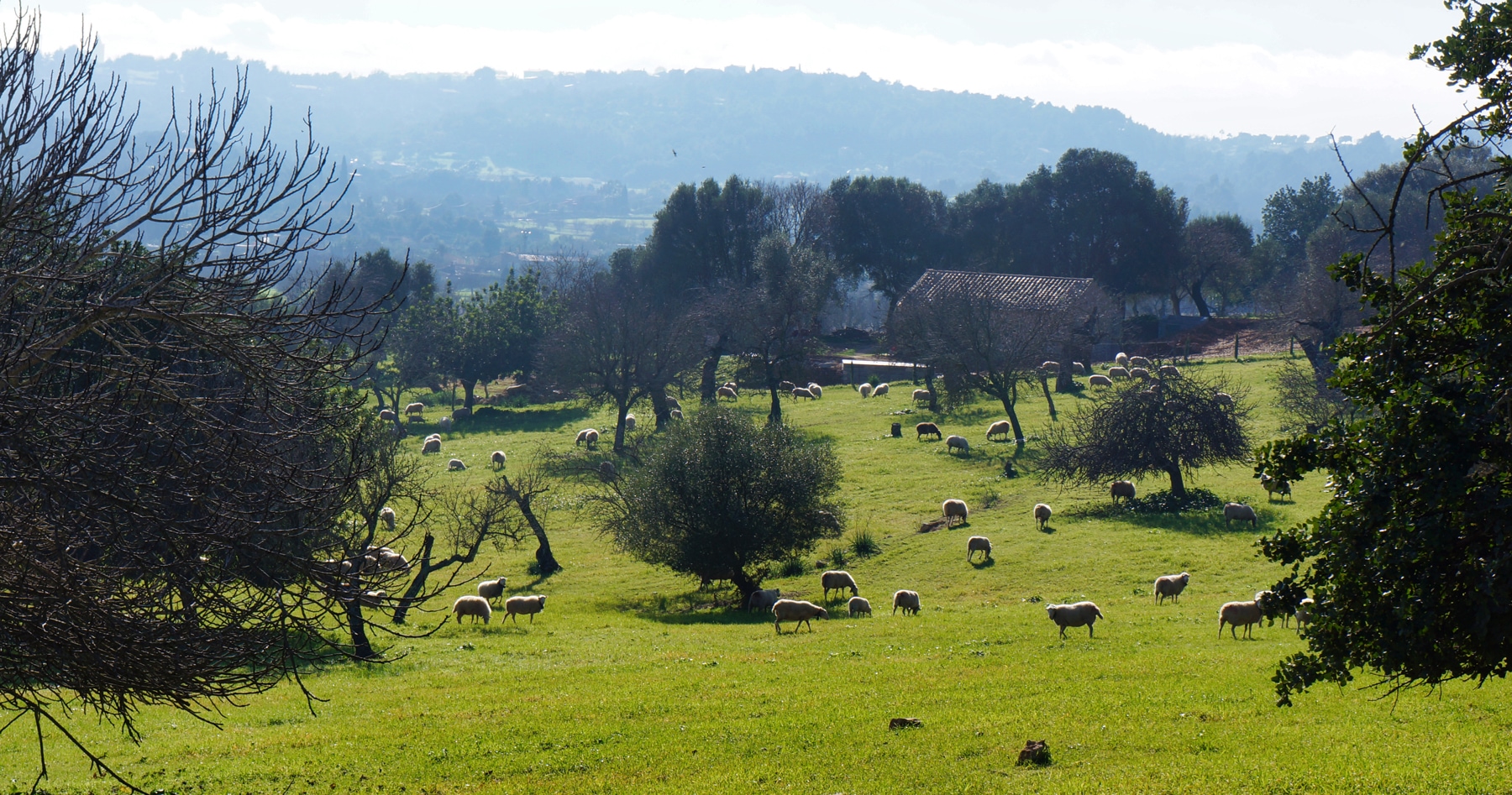 How to get there
There are different ways to get to Campanet from Palma airport.
The cheapest option is to take bus line L1, followed by train T2, and finally another bus, line 333, for just €6. However, if you are looking for a faster way, you can take bus A32 first and then the aforementioned line 333.
If you are willing to pay more in order to avoid public transportation, you can take a taxi from the airport. The fare is about €50 and takes 28 minutes.
What to see
This small residential town has around 2,600 inhabitants and its most attractive point lies in its intrinsic natural beauty granted by its unique location: at the foot of the Sierra de Tramuntana mountain range. Its exact position on top of a hill offers all visitors access to extravagant views of the largest island in the archipelago of the Balearic Islands.
Campanet offers all kinds of rich patrimonial elements such as its parochial church dated from the 18th century or the Gothic style chapel of Sant Miquel from the Catalan conquest era.
Campanet Caves
Campanet Caves are some of the best preserved caves in Mallorca. Admission fee for children is €8 and €15 for adults and it can be visited throughout the year. Opening hours are from 10:00 a.m. to 5:30 p.m. in winter and from 10:00 a.m. to 6:30 p.m. in summer.
Market
Campanet's weekly market is held in the Plaza Major, Tuesdays and Saturdays from 8:00 a.m. to 1:00 p.m. This fantastic market puts in front of you the possibility to purchase local horticultural products such as fruits and vegetables, but also plants, flowers, clothes and footwear.
Sant Miquel Chapel
Located on the outskirts of town, this church was built on top of an old mosque and it is known to be one of the oldest on the island.
What to do
Campanet is an area seldom visited by tourists but is particularly known for its hiking trails and as a popular place for cycling.
One of the most famous routes is Les Fonts Ufanes.
Cycling is very popular in the north of Mallorca and this area also has somewhat longer routes, which are unquestionably perfect for cycling. Try these routes: Puig de ca miner, Puig d'en Costurer and Font de sa Pagesa.
Ses Fonts Ufanes
It is a very simple excursion to go on as a family, since it will not take more than 40 minutes along a circular route of 3,89 kilometres.
To find the starting point, go to Campanet chapel and park the car there. Follow the hikers you will surely find in the area to reach a small entrance to a farm through a stone fence; the road begins here.
Without too much physical effort, the route allows you to enjoy one of the most surprising natural phenomena in Mallorca only present in rainy seasons: natural springs sprouting and descending through a torrent. This excursion also crosses beautiful olive and almond trees fields.
Events
Particularly on the second Sunday in May, and the days preceding, the Fira de Maig fair is held and brings to the public all sorts of products: artisan, gastronomic and land-related goods. Different stalls are set up for visitors to taste typical and traditional products of the town, always surrounded by good music, shows and different activities for the little ones.
From the second Sunday of July and during 8 days, the patron saint festivities of Sant Victorià are celebrated.
Where to eat
Since Campanet is a considerably small town, the truth is that there is not much choice as far as gastronomic offer is concerned. However, it has some small bars and local restaurants serving typical Mallorcan food where you can still experience first-hand the friendly treatment of the island and local flavour.
In addition, being perfectly communicated to other towns grants the possibility of trying other flavours or even dining overlooking the sea by just driving to nearby places such as Alcúdia or Pollensa. A wider variety of restaurants and international cuisine are waiting for you there.
Where to lodge
Here you can find everything from the most modest hotel, to the most complete with spa, swimming-pool, and all kinds of luxuries included. Standing out in Campanet and nearby towns are the boutique hotels, which offer their guests maximum quality service.
However, if you are looking for a different experience, there are other types of accommodation such as hotels or rural houses that allow a total connection with the surrounding natural setting. In short, there are very diverse accommodation profiles to adapt to different needs, depending on what you are looking for in your visit to Campanet. Nonetheless, all will deliver the tranquillity, the quality and the comfort all travellers demand.
Check Available Accommodations
Surroundings
A good way to round up your visit to Campanet is to stop by the nearby towns of Pollensa and Alcudia and there, let yourself be swept away by the charm of the streets.
If what you want is to spend a nice day sunbathing and having a good swim, in Puerto de Alcudia and Puerto de Pollensa you will find great beaches to achieve such goal.
Moreover, if you are a wine lover, come to Binissalem and learn in person why it is the most important wine region in Mallorca.