The Port of Manacor
Are you looking for a charming tourist destination that is perfect to enjoy a well-deserved vacation? Do you want to go on a weekend getaway? If so, come to Porto Cristo, a beautiful natural harbour on the Mallorcan eastern coast in the Balearic Islands. Although its proper name is Port de Manacor, it is widely known as Porto Cristo. You will find it 13 kilometres from the city of Manacor.
This old fishing village still shields the picturesque facades of the downtown buildings, place where visitors will find a wide variety of shops, restaurants and bars.
Next, we share with you the best tourist guide carrying the most important information, so you can decide on visiting this beautiful place.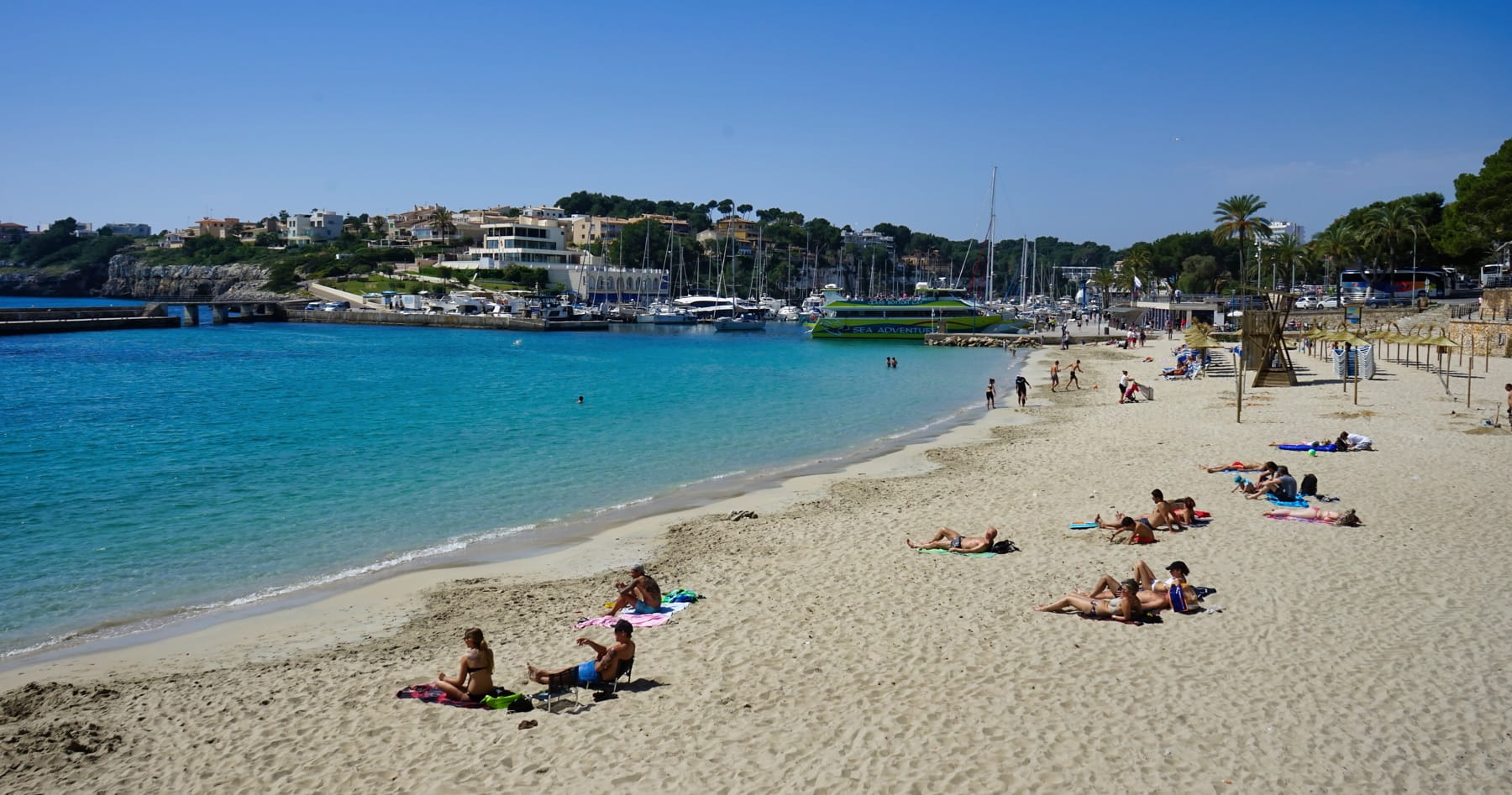 How to get there
Porto Cristo or Port de Manacor is 63 kilometres from Palma airport, more or less 55 minutes away by car.
What to see
Porto Cristo is a popular place to share a good time with family members and friends. However, you can also visit this amazing Mallorcan town in the company of your partner for the large number of tourist attractions offered. The main spots to visit are:
Seafront promenade and beach
The promenade has a cosmopolitan flare that you will notice immediately. We recommend that you walk along this stretch of land in order to discover the beauty of the landscape around it, but also to get to know Porto Cristo beach. The beach is sheltered by a rocky wall; the calm waters stroking the soft sand create the perfect blend to enjoy a nice swim.
The abundant restaurants and tapas bars throughout the area make it a very attractive place for tourists.
White caves
Another place of interest is located at sea level, specifically at the end of Porto Cristo's seafront promenade. These caves were the first ones to be inhabited in the whole of this small island in the year 1877. They are also known as Cova del Patró Pelat, since the family name of the people living there was Pelat.
Paseo de la sirena promenade
It is a must-visit for its privileged location in front of Porto Cristo beach, on Bordils Street. Its name comes from a beautiful sculpture of a mermaid that was demolished after the Civil War. In 1988, in commemoration of the centenary of the establishment of the island, the mermaid was installed, created by the sculptor Pere Pujol. Paseo de la Sirena is a meeting place where concerts, shows and celebrations take place. If you visit the town on a Sunday, you can buy natural products in the local market set up there.
Serral dels Falcons Tower
This is one of the places of interest in Porto Cristo you should not miss out on. It is a defence / watch tower located on Avenida Joan Servera Camps. From it, your eyes will be delighted by the spectacular views of cliffs crowning the entrance to Manacor bay. The visit is free of charge.
Virgen del Carmen Church
This sacred space was built in stages from the year 1890 and was finally inaugurated in 1949.This basilica located in the square called Plaza del Carmen has a single hall protected by two side chapels, demonstrating the asymmetry of this work of art. Worship day for Virgen del Carmen is on July 16th.
Cuevas del Drach (caves)
Also known as Coves del Drach (Dragon Caves), this extensive cave of stalactite cluster extends for 1.7 kilometres. The visit includes an extraordinary boat trip on Martel Lake, the largest underground water reservoir in Europe.
Cuevas del Hams (caves)
They are halfway between Manacor and Porto Cristo, specifically at Kilometre 11. These caves were discovered by Pedro Caldentey and are a great tourist attraction in Porto Cristo for the particular arborescent formations found in them, but also for its great subterranean lake. The tour inside these caves will bring you to discover fantastic prehistoric crustaceans that have survived over the years.
Visits in summer season are from March 16th to October 31st from 10 a.m. to 1:30 p.m. and from 2 p.m. to 5:30 p.m. In winter, you can visit the caves from November 1st to March 15th, from 11 a.m. to 13:30 p.m. and from 2 a.m. to 4:30 pm. Entrance is every 10 minutes; guided tours only.
Where to eat
This fishing village has an excellent selection of restaurants offering a warm atmosphere and exquisite variation of Mediterranean cuisine. The magical touch on all the dishes is given by the fact that chefs use local ingredients, arrange beautiful presentations and deliver exquisite flavours. Vegetarians will also find quite attractive culinary options.
Some of the places we recommend for the delight of your palate are located on Sant Jordi Street. These establishments provide creative, elegant and flavourful international menus. Most of them have terraces from where to enjoy the sea and watch the sunset by the harbour.
If you want to party in Porto Cristo, come to Coves Street, because here you will find several places and bars to enjoy the endless nightlife. In any of these establishments you can relish delicious drinks embraced by pleasant conversations with friends and family.
Where to lodge
Port de Manacor is a good destination to enjoy a quiet and careless trip. In this beautiful town you will find comforting accommodations with unforgettable views and striking scenery. These are places for relaxing and rest able to adapt to all budgets. Most of the streets in Porto Cristo are full of guesthouses, hotels and holiday apartments.
If you are looking for a more luxurious lifestyle, it will also be easy to find 4 and 5 star hotels, where you can stay in rooms with private terrace and enjoy all the comforts. Some of these hotels offer a wide range of body treatments, with the traditional Tibetan bowl massage being one of the preferred ones. These establishments also have Jacuzzi, yoga classes and heated swimming pools.
For those tourists looking for more affordable lodging options, Porto Cristo also offers guesthouses, tourist apartments and hotels with simple rooms decorated with traditional elements, ideal to live an unforgettable experience in a natural setting.
Check Available Accommodations
Surroundings
If you are looking for all the services and amenities available in a big city, come to Manacor and you will find everything you need.
Cala Millor is one of the important tourist areas of the island. You will find here the perfect beach to spend a lovely family day. And if you want to get to know another popular tourist area, 30 minutes by car from Porto Cristo you have Cala d'Or, in Santanyí, with a wonderful beach and a good gastronomic and leisure offer.